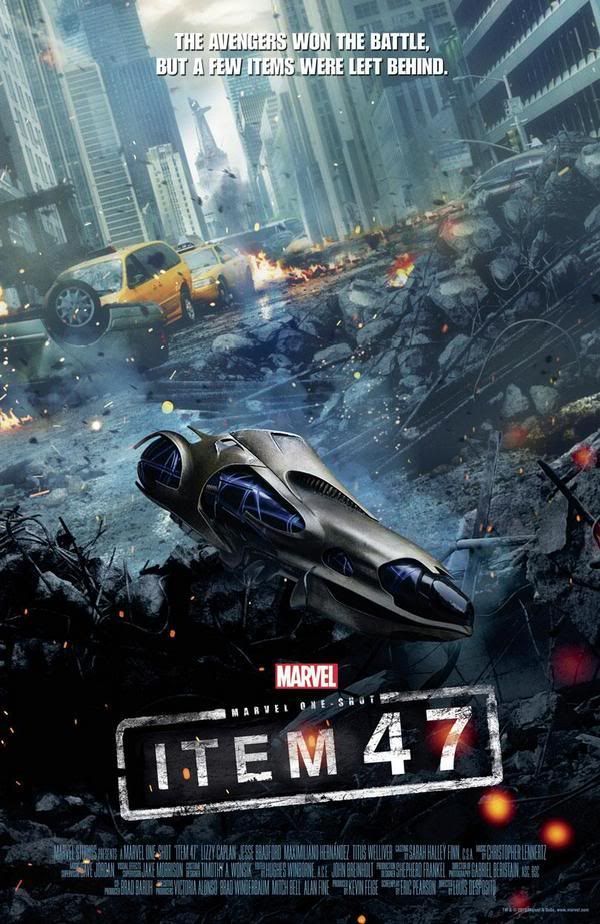 El nuevo One-shot de Marvel, que veremos dentro de las características especiales de 'Marvel's The Avengers' en Blu-ray, será algo más "grande" a diferencia de los anteriores cortos, y no solo por su duración, doce minutos. El One-shot, dirigido por Louis D'Esposito, será mostrado a modo de premiere este viernes en la Comic-Con de San Diego, que por cierto ya se está levantando, y los asistentes se llevarán de regalo el poster de arriba.

La actriz Lizzy Caplan (en la imagen), es Claire, y el actor Jesse Bradford, Benny, una pareja que encuentra una de las armas de los Chitauri después de que Los Vengadores salvaron al mundo, decidiendo usar el poder de este artefacto para cometer fechorias y tener una vida llena de lujos y facilidades, al mismo estilo de Bonnie and Clyde. Dos agentes de S.H.I.E.L.D., uno interpretado por Maximiliano Hernández (agente Sitwell), visto en 'Thor' y 'Marvel's The Avengers, y Titus Welliver (Men in Black), tienen como misión recuperar dicha arma conocida como "Item 47".

Esperamos que el One-Shot llegue a nosotros antes de la salida del Blu-Ray, para lo que falta mucho.